You are here
»

About Us
About Us
Making Travel Dreams Come True Since 1979
We are proud to be approaching our 40th Anniversary here at Sports Leisure Vacations! Since the company's first embarkment, our goal has been to enrich your travel experiences with education and fun-filled activities that will make your journey memorable. Our staff works tirelessly to create and execute some of the most imaginative itineraries in the tour industry. The camaraderie, friendship and sense of community on our trips are what our reputation is built on. We call ourselves a traveling family, and it's true. Perhaps that is why so many single travelers feel at home on our trips, no one is ever truly alone unless they choose to be. There is one thread which runs through all of our trips. They are all designed with active, mature travelers in mind.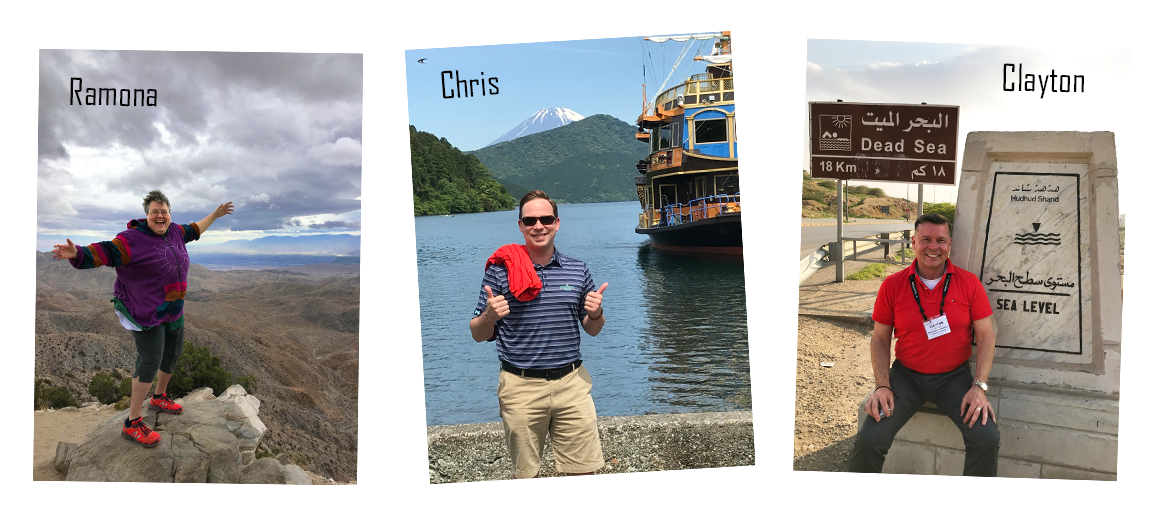 Choosing the Right Tour is More than Just Picking an Awesome Destination...
Indeed, choosing the right tour vacation is important. Finding a trip which matches your interests is the easy part. We offer travel for a wide variety of interests. Our company began by offering baseball trips and we still visit Spring training in Arizona every year. 
Mark is known as the baseball (and ice cream) guy, Clayton's tours will often (although not always) include the South or a major city like Washington, D.C.or Chicago; and he loves to travel overseas. Ramona's nickname is "the tree-hugger," because many of her tours include the great outdoors. Scott loves national parks, and out of the way places. Michael is the guy in charge of cruises, Chris is more of a "big city" boy, who loves fireworks and bright lights. Right away you can see why we have such a wide array of trips. Our tour planner/directors all approach the planet differently. We want you to participate in the tours which match your interests, your physical abilities and of course, your wallet.   

You've Picked the Right Company. Now Pick the Right Vacation. Let Us Help!
Our staff of 17 brings an amazing 424 years of travel industry experience to the table, 215 of those years with Sports Leisure Vacations.  
---
Sports Leisure Vacations on Facebook